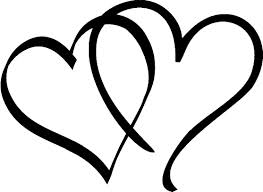 Congratulations on your upcoming wedding!  This is an exciting and busy time for you as a couple and we, at Grey Street United Church are honoured to be included in your day.  For us, a wedding is an opportunity to celebrate God's gift of love in a faithful, just, life-giving relationship.
At Grey Street United Church, we seek to be an inclusive Christian community of faith that welcomes one and all.  We support you in your marriage if you are part of our church community or rarely attend church at all; you are divorced; you are an inter-faith couple; you are different genders or you are of the same gender.
When you seek to be married by our Church we believe you're claiming a spiritual dimension to your relationship; and when the Church agrees to marry you it's a visible sign of our pledge of support – now and into the future.
This page is intended to give you the resources you'll need to make your wedding day memorable and this next phase in your relationship a strong one.
First Steps
Arrange an appointment with the minister to book your wedding time, date, and location.  Our minister will provide information regarding marriage preparation, and necessary paperwork, fees, etc.
Officiant
It is our expectation that the minister of Grey Street United Church will officiate at your wedding service.  The degree of involvement of others is at the discretion of the minister.
Organist/Pianist
Our expectation is that our organist/pianist will be playing for your service.  In the event she is unavailable, we will work with you to find an alternate musician.
Music
Music is an integral part of a wedding service and our organist/pianist will work with you to select music that's fitting and meaningful for your service.
Soloist/Musicians
Many times, couples will invite someone to participate in their special day by singing or playing an instrument during the signing of the register, or at another point in the worship service.  We celebrate the significance of these gifts.  All musical selections require the agreement of our minister.  All fees associated are your responsibility.
Decor
We're quite flexible when it comes to decorations connected with your wedding, however, seasonal banners, table and font will remain in the sanctuary.
Pre-Marital Counselling
The time leading up to your marriage can become very busy.  Pre-marital counselling gives you an opportunity to step back and enjoy time together focused on your relationship.  Our minister would be pleased to meet with you.
Photographs
We recognize the importance of photos on your day, however, this is a service of worship.  Photographs may be taken for the processional, signing the register and the recessional.  The will be no flash photos taken during the service.
Video
Video recording is permitted with the understanding that the minister has total control as to where the equipment will be set up.  No video equipment is allowed at the front of the worship space near the couple.
Confetti
Rice and other material is not allowed within the church or on the property.  Alternatives that do not harm birds or the environment can be considered.
Rehearsal
Normally there will be a rehearsal on the evening prior to the wedding.  Everyone in the wedding party should attend along with any volunteer who may be recording your special day.
Fees and Honoraria
All fees and honoraria are discussed with the minister and are to be paid by the day of the rehearsal.