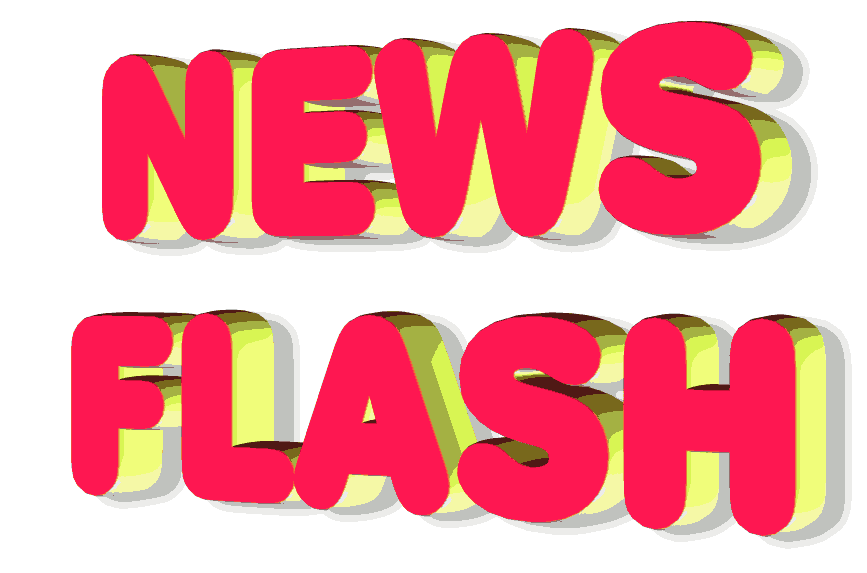 ---
---
From the Chair of Grey Street United Church, Luane Campbell:
This announcement is to let you know that a congregational meeting of Grey Street United Church will be held on March 21, 2021. The meeting is being called because the Pastoral Relations team has completed the work necessary to advertise for a minister and we need your approval to move forward in the process. Details of how the meeting will be held will be announced next week but will happen from the comfort of your own home, with no gathering at the church or any other location.
If the completed work of the Pastoral Relations team is approved at the meeting, the Ministry Profile team will be disbanded and a new Ministry Search team will be formed and voted on at this meeting.  The responsibility of the Ministry Search team is to review applications, interview, and hire our new minister. If you are interested in joining the new team and/or have questions, please contact Diane McKenty or Luane Campbell for more details.
Your Pastoral Relations Team,
Diane McKenty, Luane Campbell, George Marciniw,
Karen Maxwell, Wendy Neplyk, and Cathy Welby
---
75th. Anniversary is coming this year. Check out our new 75th. Anniversary page.
---
TABS FO
R WHEELCHAIRS
Sept. 1, 2020
Dear Tabs for Wheelchairs Supporters,
It is truly unbelievable that the summer is almost over and the school year is about to begin! It has definitely been the most unusual summer we have ever experienced and an extremely hot one to boot!
We truly hope all of you are keeping safe and for the sake of your family, your friends and co-workers, you have been practicing social distancing, washing your hands more often than usual and wearing masks whenever needed!
As mentioned in our Tabs for Wheelchairs June newsletter, there was a chance we might be able to have an assembly in the fall and present Isaac and Jasper with their specialized wheelchairs. Unfortunately, this will not be possible!
Fortunately, we have already been able to give Isaac his red sport wheelchair last month and he is enjoying it tremendously! Jasper will receive his special chair in about 4-6 weeks. When Covid-19 hit last March, his appointment with the Occupational Therapist was cancelled. The family was finally able to get an appointment last month and his chair is now on order with HT Mobility Medical. As soon as it comes in, Jasper will receive it. If we are able to have a 2021 assembly, Isaac, Jasper and their families will be present.
At this time, we are now needing all of your tabs to be dropped off by Monday, Sept. 21 to either Trailblazers Life Choices in Winnipeg (1069 Autumnwood Drive in Windsor Park) or in Steinbach, Manitoba (B-197 Main St.). Drop off times are Monday – Friday from 9:00 a.m. – 3:00 p.m. at both locations. Please remember not to enter the building, but drop off your bags/boxes outside the front door. At the beginning of October, with the assistance of YRC Freight, all the bags of tabs will be delivered to Western Scrap Metals in Winnipeg.
Also, remember that Western Scrap Metals (18 Sutherland Ave.) and Wesman Salvage in Brandon (855 49th Street East) will accept any metal (large or small) and if you mention that you want the value of the metal you brought in to go to Tabs for Wheelchairs, they will credit our account.
We also hope that you haven't forgotten that Access Storage is giving us free storage space for our bags of tabs. If you are ever needing to rent a storage space, please keep them in mind. It would be the least we could do to say thank you for their generosity. (Advertisement attached)
In June 2021, Ollie will be the only individual receiving a specialized wheelchair. We decided to stay with one recipient for next year. The reason for this is that the value of aluminum at the present time is only 28 cents per pound. Last year, it was 35 cents per pound, but in all the other years it was anywhere from 50 – 65 cents per pound. As you can see, it has gone down substantially and this year we won't be receiving the amount that we usually do for our tabs. Hopefully in the future, the value per pound for aluminum will eventually go up!
In June, it was the 3rd Anniversary of my son, Anthony's passing. The same anonymous family donor that has given so very generously in the past at Anthony's 1st and 2nd Anniversary, is remembering and honoring him again! For 19 years, Anthony, who had Down syndrome, was the main person who filled up at least 80% of all the bags of tabs every year. This year, our anonymous donor's gift will be going to purchase a vehicle wheelchair lift for Corny, a young man whose wheelchair was actually purchased by this same donor two years ago. Corny's chair will also get a few improvements and updates. Our anonymous donor's generosity will also go to purchasing another specialized wheelchair that will be chosen in the near future. We are truly grateful for their tremendous generosity!
If anyone would like to make a monetary donation to the program, please address your cheque to Holy Cross School and write at the bottom left, Tabs for Wheelchairs. Tax receipts will be given for donations over $20. Please mail it to the school's address shown in the letterhead.
Since our beginning in 1998, we have been able to present 24 specialized wheelchairs from the tabs collection & monetary donations and 16 extra wheelchairs and a vehicle wheelchair lift from our generous anonymous donors, adding up to a grand total of 40 specialized wheelchairs!!!
Congratulations to everyone who made this possible and thank you for making Tabs for Wheelchairs so successful!
Please remember to drop off all of your tabs by Monday, Sept. 21.
Take care, keep safe and stay healthy! Our next newsletter will be in April 2021.
Sincerely,
Gwen Buccini Alexander Cap
Tabs for Wheelchairs Coordinator Principal, Holy Cross School
tabsforwheelchairs@hotmail.com
Holy Cross School
300 Dubuc Street, Winnipeg, MB, R2H 1E4
Tel: (204) 237-4936, Fax: (204) 237-7433
Principal email: acap@holycrossschool.mb.ca
---
---
Zoom Gatherings: Staying safe and connecting face to face virtually. Consider joining in.
New!! Sunday mornings between 10:45 and 11:20 am (sign in whenever it works for you) – invitations will be sent out to all online members each Saturday. Come and say Hi, just like you would when walking into the church Sunday morning. Then stay and worship together online. (We are praying for a successful launch this Sunday).
Monday, Wednesday, Friday (days can change) 4 to 5 pm. Invitations are sent out each Monday. Please email catwel@mymts.net to be included on the invite list. One hour of your day to laugh, discuss, share.
Can you think of other groups or activities that could be held on zoom? Let your creative minds work.
---
From the Worship Team: With the decision for the church to remain closed for in person worship our focus will be on continuing to stay connected. With the fall Worship season just under way it is time to consider adding new ideas for Keeping in Touch and being church. Today's announcements are filled with "hope", offering ways to participate and support our church home in this time of change.
We know that being "online" makes it easy to connect but please be assured that those "not online" are not forgotten. Weekly worship services will continue to be delivered/mailed. Plans are being made to connect by phone on a regular basis and possibly a pen pal project.
If you have ideas let us know. The more folks can stay connected in some small way the better.
---