MINUTE FOR MISSION -June 04,2023
Your Generosity Inspires Healing through Storytelling
A powerful way to learn and share the story of cultural resilience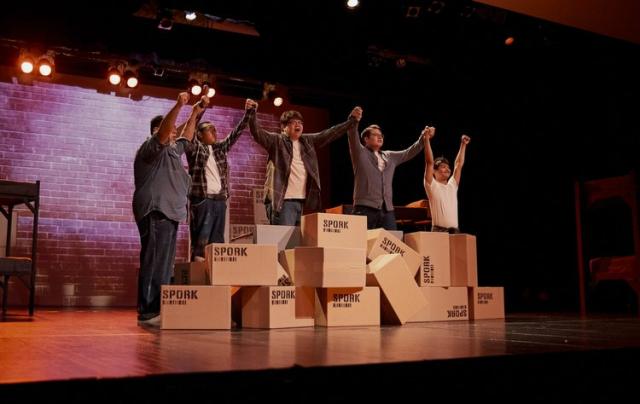 Credit: copyright (c) The Raven Collective
Published On: May 11, 2023
Storytelling is a powerful way to preserve and share history. The theater performance, Bunk #7, does just that.
Bunk #7 shares the true story of six boys rioting against the mistreatment and many forms of abuse they received at Edmonton Indian Residential School in St. Albert, Alberta, in the early 1960s. Written by the late Nisga'a MLA Larry Guno, the play is based on his own experience at the residential school and named for his bunk number.
The cast features Indigenous youth and young adults, offering a powerful way for the cast and audiences to learn and share the story of cultural resilience. In November 2021, the play premiered at Raven Theater in British Columbia to a full audience. With overwhelming support, the performers went on a tour of northwestern BC to share the transformative journey.
Your gifts to Mission & Service open opportunities for storytelling to move forward in an impactful and powerful way. Thank you for your generosity.
Giving is in the Heart ♥ of us all
 Deborah Holowka &Cheryl Palylyk