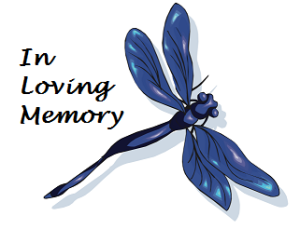 At Grey Street United Church, one of the ways we live out our faith is by offering a supportive, caring presence to you and your family when you're faced with the reality of death and grief.  We offer comfort, friendship, and encouragement in our faith-filled community.
Through prayer, music, scripture, story, and fellowship we witness to our faith and share our belief that "in life, in death, in life beyond death, God is with us.  We are not alone."
Worship Service
Our sanctuary is available for the service with a capacity of 210 upstairs and 150 downstairs through a "live audio/video" feed.
Presiding during Worship
Our policy is that our minister will preside at any celebration of life or funeral service held at Grey Street United Church.  In the absence of our minister, we will ensure that another United Church minister will be present to officiate.
Music
Music is an integral part of worship and hymns of faith can remind us of God's faithfulness while bringing strength and hope to a grieving community.
Pianist
Our expectation is that our pianist will play for your service.
Soloist or Musicians
There are times when families wish to invite someone to participate in the worship service by singing or playing a musical instrument.  All musical selections require the approval of our minister and our music director.
Eulogy or Words of Remembrance
This time of remembering during the worship service is an opportunity to remember and celebrate the life of the deceased.  This time of sharing can be done by a friend of the family or a family member.  Our minister can provide helpful guidance regarding content and appropriate length.  If there isn't a family member or friend whom you wish to eulogize your loved one, our minister can assist in preparing and delivering this for you.
Video or Visuals
Video tributes can be a wonderful aid in remembering a life.  Our minister will assist you in the creation and display during worship, as the content and length must be appropriate to the service.  If this is done by the family, it must be delivered to the minister one day PRIOR to the date of the service and in the format requested.
Funeral or Memorial
Honouring your loved one's wishes for burial or cremation will not alter the worship service.
Traditionally, burial or interment takes place immediately following the worship service, with those who have gathered going in a procession to the cemetery.
Today, families are choosing to have a private, family-only burial or interment prior to the worship service before proceeding to the church to celebrate the life of their loved one.  This is usually followed by a time of fellowship with a reception in the lower hall.
Families may choose to have the cremains interred at a future date.  Our minister can discuss alternatives to accommodate your wishes and those of your family.
Fees and Honoraria
All fees and honoraria are discussed with the minister.